WORK-FURNITURE-CURENE.
The principle of contrast refers to a created form comprising elements paradoxical or standing apart. It is a chair made through the combination of two extremely different entities.
Nature: chair
Material: oak & poly(methyl methacrylate) PMMA
Year: 2008
Status: prototype (read more)
Press: space magazine, bait venoy, scmp post magazine, financial times, who did it, kismet magazine, dobre wnetrze, knotakt magazine, served, trend hunter, design milk, arcademi, notcot, trend land, iainclaridge, etc.
Reference: PCDF design competition runner-up award (united states of america), did of the day from who did it (japan), "100 chairs" by space magazine. (international)
.
The Principles Of Joints: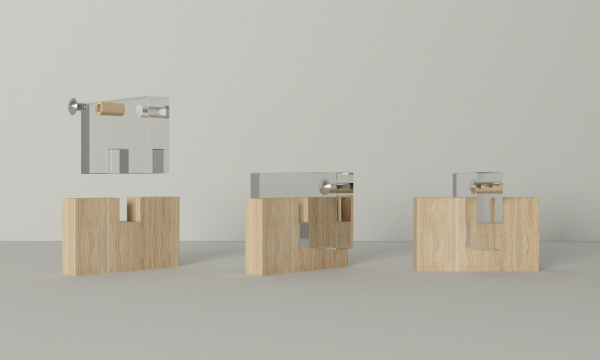 oil monkey limited © all rights reserved