PRESS-SCMP POST MAGAZINE.
.
Design file: Fuquan Junze, written by Yvonne Lai (2010.10.17).
Who is he? Fuquan Junze is the man behind award-winning design company Oil Monkey, founded in 2007.
What's his story? The Hong Kong native has a mechanical engineering background and built water-treatment and cooling systems for CLP. In 2006, he established an interior design company with a partner, only to break off on his own a year later to focus on conceptual furniture design.
Does he have a pet peeve? The "added-value" gimmick that creates unnecessary clutter. "Take the example of websites. So many of them have these elaborate flash intros blocking you from the content. Then they undermine themselves by including a `skip intro' option. Also, I'm sure I'm not the only one wondering why there are so many buttons on a remote, when all we need is the on-off switch."
Where might we have seen his work? Oil Monkey has attracted industry attention in Europe and the United States, most notably for its Curene chair, which was runner-up in the 2008 Phoenix Contemporary Design Fair Competition. The design, a study in contrast, fits laser-cut sections of acrylic glass with oak using traditional Chinese mortise-and-tenon joints at the front and bolted joints at the back. Some of its other designs are featured in French online journal Design and Design, including the Perspective Shelf, Fu Quan Jing Yun armchairs and Rotation and Revolution (all pictured below), a free-standing clock and lamp. None is available in shops yet.
What is he working on now? Fuquan Junze is overseeing a residential project in Beijing called House W, a two-storey pied-a-terre.
.
.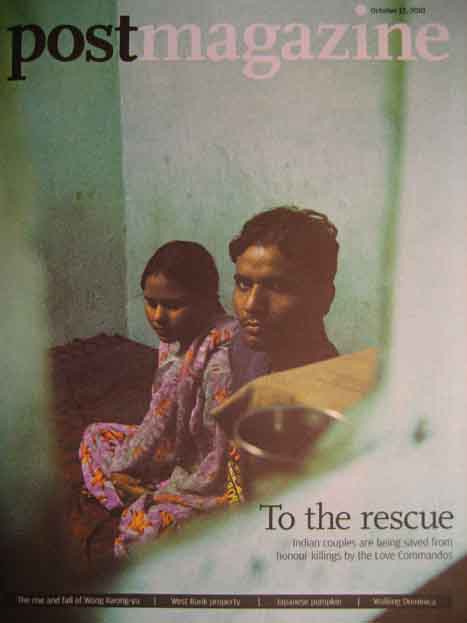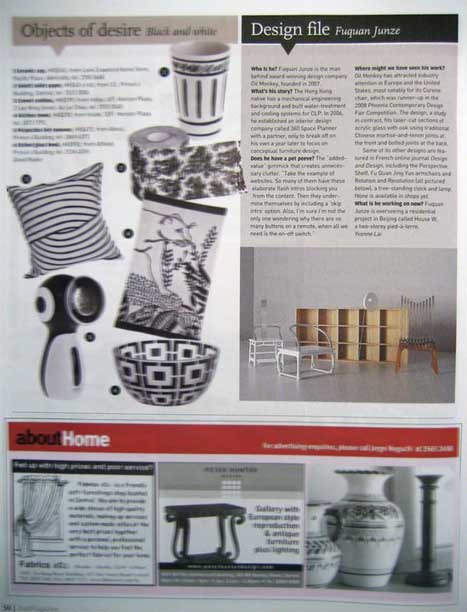 -
-
oil monkey limited © all rights reserved