PRESS-TREND LAND.
.
Oil Monkey Furniture, written by Cyril Style (2010.08.23).
"Hong Kong based design studio Oil Monkey is celebrating their 3rd anniversary. Main designer and owner Fuquan Junze is presenting their new furniture pieces. Simple and clean, I really like the mix of materials, like oak and plastic, or wood and stainless steal."
.
http://trendland.net/2010/08/23/oil-monkey-furniture/
.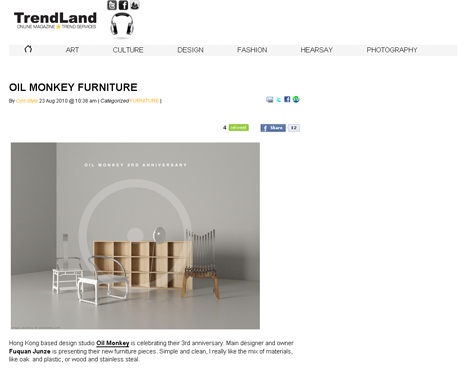 -
-
oil monkey limited © all rights reserved