PRESS-KISMET MAGAZINE.
.
"Hong Kong based Fuquan Junze is an interior, furniture and industrial designer.Before entering the design profession, he worked as a mechanical engineer, school coach, and administrative manager.
In 2007, Fuquan established Oil Monkey Limited. Despite never having taken formal design training, Fuquan has quickly built a reputation in the field. In 2008, he was a runner up in the Phoenix Contemporary Design Fair Competition.
Fuquan has recently received critical acclaim for his Curene Chair. Trendhunter Magazine described the futuristic wood and plastic design as an unique crossbreed with an edge'. Others have described the chair as alluring' and eye tricking'."
.
.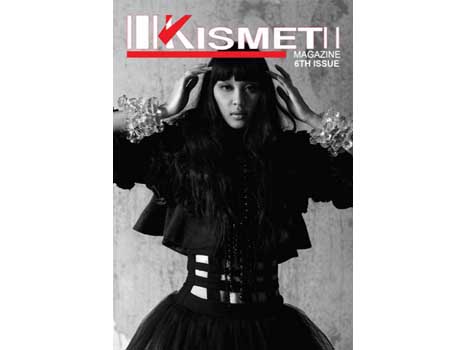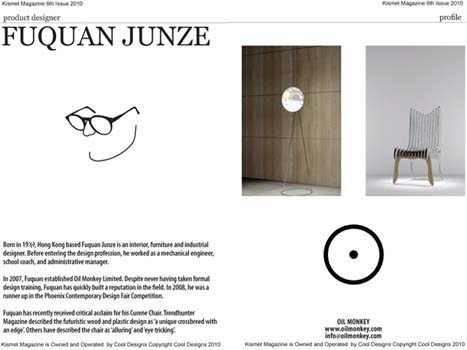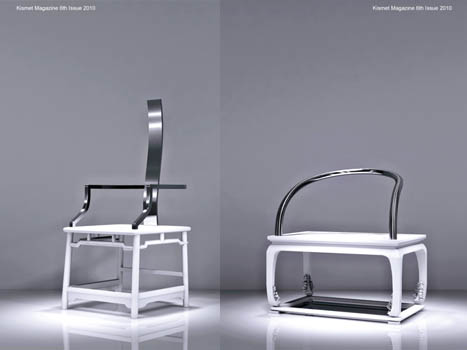 -
-
oil monkey limited © all rights reserved